08 sep

The 2017 Arnold Sports Festival Preview: Women To Watch




Last year's champions Oksana Grishina, Latorya Watts, and India Paulino are back to defend their titles against a host of veterans and promising new talent.

With an unheard-of 34 contestants battling it out for the Women's Physique International title, it's anybody's guess if Autumn Swansen can stay on top. Latorya Watts is heavily favored, as is three-time defending champion Oksana Grishina. And with all top six winners back, India Paulino will have her work cut out for her.
Fitness International: It's Anyone's Game!
Oksana Grishina, current Fitness International champion, will be returning to defend her title for the fourth year in a row. Grishina left quite an impression last year on all who witnessed her gravity-defying Michael Jackson-themed routine. If she has maintained or even improved last year's display of creativity, flexibility and outstanding physique, she will be very difficult to beat.
Veterans Bethany Wagner, Regina Da Silva, and last year's runner up, Whitney Jones, are back this year to see if they can dethrone the current champion. While these ladies have each come very close to that first-place spot, Oksana always brings that extra edge to turn them back.
This year also welcomes new invitees Marta Aguiar, Tiffany Chandler, Ariel Khadr, Kristine Duba, Dominique Matthews, Missy Farrell, and Rebecca Sizemore, all of whom will surely spice things up.
Fitness International uses a two-score system according by which competitors are judged on both their physiques and all the elements of their fitness routine. Will one of the several new faces be able to use this system to dislodge an undisputable champion? Awaiting the answer to that question could make this year's event one of the most exciting yet.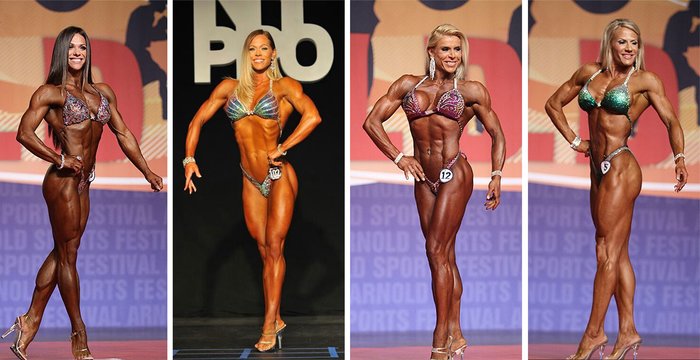 2017 Competitors
Marta Aguiar
Tiffany Chandler
Regina Da Silva
Kristine Duba
Missy Farrell
Fiona Harris
Oksana Grishina
Whitney Jones
Ariel Khadr
Dominique Matthews
Ashley Sebera
Rebecca Sizemore
Aurika Tyrgale
Bethany Wagner
Bikini International: It's a Rematch!
This year's Bikini International appears to be a rematch of how things played out last year. All top six winners, including the current Bikini International champion, India Paulino, will be returning to fight for the title.
The list includes last year's runner-up Justine Munroe, third-place finisher Janet Layug, fourth-place finisher and Bikini Olympia runner-up Angelica Teixeira, our current Bikini Olympia and last year's fifth-place finalist Courtney King, and 2016 sixth-place finisher Michelle Sylvia. A crowded, competitive field.
Keep an eye out for an improved Stephanie Mahoe, who didn't have the best 2016, but returned to the stage with a 2nd place finish a few weeks ago at the IFBB Legends Pro. We can also count on some stiff competition from stunner Jennifer Ronzitti, who had a tremendous 2016 with wins at the Toronto and Baltimore Grand Prix, as well as a 5th-place finish at the Olympia.
With some new faces and strong veterans added to this list, it's impossible to predict who will end up at the top of the podium this time around. Stay tuned!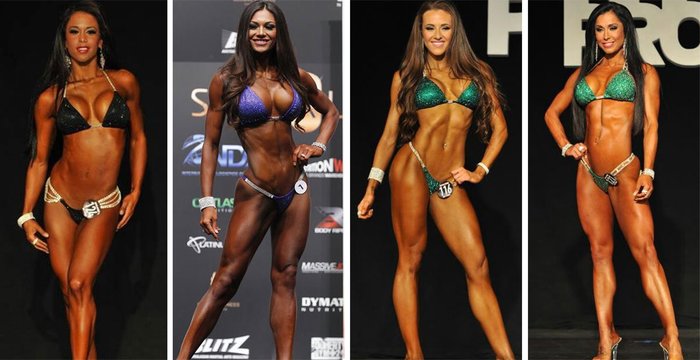 Bikini International Competitor List
Narmin Assria
Sara Back
Romina Basualdo
Bianca Berry
Iveth Carreon
Natoshia Coleman
Marcia Goncalves
Anita Herbert
Janet Layug
Courtney King
Stephanie Mahoe
Christie Marquez
Justine Munro
India Paulino
Jennifer Ronzitti
Michelle Sylvia
Angelica Teixeira
Elizabeth Yisrael
Figure International: Can Momentum Be Interrupted?
Latorya Watts has been on a major winning streak since 2015. She started her run by winning the New York Pro that year, followed by two consecutive Figure Olympia titles (2015-16), and then last year's Figure International title. Needless to say, Latorya will attempt to continue her momentum by defending her 2016 Figure International title.
Accompanying Watts will be the rest of last year's top six finishers including Camala Rodriguez (second place), Gennifer Strobo (third place), Candice Lewis-Carter (fourth place), Cydney Gillon (fifth place), and [Heather Dees](http://contest.bodybuilding.com/bio/200661/ ] [END]) (sixth place).
Add to that cast Brittany Campbell, 2016 New York Pro winner, and Swann De La Rosa, 2016 Toronto Pro winner and fifth-place Olympia finisher, and it's all up for grabs.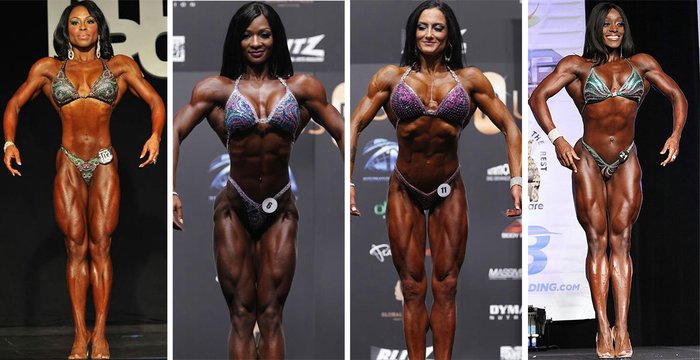 2017 Figure International Competitor List
Brittany Campbell
Swann De La Rosa
Michele De Silva Pinto
Heather Dees
Cydney Gillon
Ivana Ivusic
Candice Lewis-Carter
Vera Mallet
Julie Mayer
Krystal Ricci
Camala Rodriguez
Carly Starling-Horrell
Gennifer Strobo
Nikolett Vasvari
Latorya Watts
Women's Physique International: The Field is Wide Open
For the third year, the Professional Women's Physique division will compete on the Arnold stage with 34 women battling it out for the top spots. This is the most competitors we've ever seen in this event.
Unlike other divisions, competitors in this event must have a top-10 finish. Among those competing is current Women's Physique International champion Autumn Swansen. None of the other women from last year's remaining top nine placings will be returning to the stage, leaving the field wide open for new competitors.
2017 Women's Physique Competitor List
Tomefafa Ameko
B Barnett
Daniely Castilho
Cinzia Clapp
Antoinette Downie
Lorena Inarra Duque
Jessica Gaines
Heather Grace
Rocio Guillen
Hanna Hallman
Sheronica Henton
Melanie Horton
Michelle Jin
Rosela Joseph
Candrea Judd-Adams
Anne Marie Kam
Carrie Lawyer
Loan Leonard
Zoa Linsey
Sandra Lombardo
Geraldine Morgan
Jaquita Person
Dona Pohl
Tamara Qureshi
Leonie Rose
Lisa Marie Sanders
Angel Saucier
Diana Schnaidt
Autumn Swansen
Indrell Thomas
Leila Thompson
Brooke Walker
Margita Zamolova